"Close some doors today. Not because of pride, incapacity or arrogance, but..."
– Paulo Coelho    (via imi-loa)
3 tags
People always say: 'It's inner beauty that matters, not outer beauty.' Well, that's not true. If it were, why would flowers put so much energy into attracting bees? And why would raindrops transform themselves into a rainbow when they encounter the sun? Because nature longs for beauty, and is only satisfied when beauty can be exalted. outer beauty is inner beauty made visible, and it manifests...
1 tag
8 things to do every day that will make you...
excepts from te post by Barking up the wrong tree 1) Thank someone First thing in the morning, send an email thanking or praising someone. Research shows this can brighten your day. 2) Spend money — on someone else Harvard professor Michael Norton, author of Happy Money: The Science of Smarter Spending, talks about this in this video  3) Give 5 hugs In a one-of-a-kind study, students at...
1 tag
"What does the world want from me? To say NO ? To return to the place were I..."
– Paulo Coelho - Eleven Minutes
2 tags
Happy Easter! 30 sec reading: We love because
Nature is a manifestation of the Love of God. Regardless of what we do, Nature continues to love us. Let us, therefore, respect and understand what Nature teaches us. We love because Love sets us free, and we say things that we once never even had the courage to whisper to ourselves. We make a decision that we kept putting off. We learn to say 'No' without thinking of that word as somehow cursed....
2 tags
20 SEC READING: May we all be forgotten
In the monastery of Sceta, Abbot Lucas gathered the brothers together for a sermon. 'May you all be forgotten,' he said. 'But why?' one of the brothers asked. 'Does that mean that our example can never serve to help someone in need?' 'In the days when everyone was just, no one paid any attention to people who behaved in an exemplary manner,' replied the abbot. " 'Everyone did their best,...
3 tags
"No one owns anybody. Anyone who has lost something they thought was theirs..."
– Paulo Coelho (from the book "Eleven Minutes")
2 tags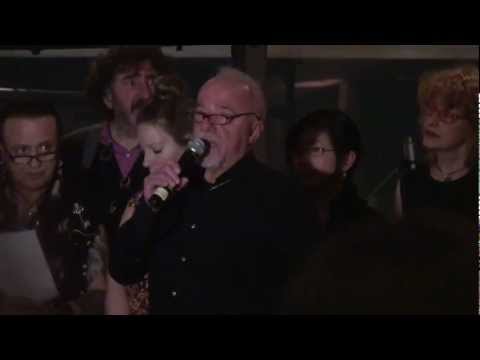 3 tags
"Books are not about messages. I write to understand my soul"
– Paulo Coelho
2 tags
4 tags
4 tags
Oh my God!
If this is the real Paulo http://paulocoelhoreal.tumblr.com/ (i know there's a clue in the url) then he just reblogged one of my posts :') I love you so much and sorry for kind of "stealing" your url, i never new you'd make a tumblr account :')
if you're not catholic and you can't appreciate my excitement for the new pope, just save your comments. thanks with love, Viktoria
6 tags
Excited about the new pope Francis I. ?
I like him already :)
3 tags
The two drops of oil
EM PORTUGUES CLICAR AQUI > O segredo da felicidade EN ESPANOL CLICAR AQUI > Las dos gotas de aceite _____________________________ A merchant sent his son to learn the Secret of Happiness from the wisest of men. The young man wandered through the desert for forty days until he reached a beautiful castle at the top of a mountain. There lived the sage that the young man was looking for. ...
2 tags
6 tags
4 tags
Tears speak for themselves
Our great goal in life is to love. The rest is silence. We need to love. Even when it leads us to the land where the lakes are made of tears, to that secret, mysterious place, the land of tears! Tears speak for themselves. And when we feel that we have cried all we needed to cry, they still continue to flow. But when we believe that our life is destined to be a long walk through the Vale of...
5 tags
3 tags
Manual for killing trolls
EM PORTUGUES AQUI: Como matar um troll  EN ESPANOL AQUI: Como matar un troll And He made a scourge of cords, and drove them all out" ( John, 2:15) 1] Bullying/trolling only happens to people who have made an impact on the world. If you are being bullied, it is because you are someone who makes a difference. If you are not convinced about this theory, please read the comment box or a Twitter...
2 tags
25.000 copies of The Alchemist (English and... →
"In order to hear Love's words, you must allow Love to approach. However, when..."
– Paulo Coelho
3 tags
4 tags
3 tags
Adventure
What the future holds for you depends entirely on your capacity for love. And for that, you must have absolute and total confidence in what you are doing. Don't let others say: 'That road is better' or 'That route is easier'. The greatest gift God gave us is the power to make decisions. The adventure of the days to come needs to be full of romance, because the world needs that; therefore,...
4 tags
When you are going through difficult times
Our dream, the desire that is in our soul, did not come out of nowhere. Someone placed it there. And that Someone, who is pure love and wants only our happiness, did so only because he also gave us the tools to realise our dreams and our desires. When you are going through difficult times, remember: you may have lost some major battles, but you survived and you're still here. That is a victory....
6 tags
"To live is to love. The rest is silence"
– Paulo Coelho
2 tags
2 tags
3 tags
1 tag
"Do not seek to be loved at any price, because Love has no price"
– Paulo Coelho
3 tags
Anxiety
There is nothing wrong with anxiety. Although we cannot control God's time, it is part of the human condition to want to receive the thing we are waiting for as quickly as possible. Or to drive away whatever is causing our fear. That is so from childhood onwards, until we reach the age when we become indifferent to life. Because as long as we are intensely connected to the present moment, we...
6 tags
6 tags
2013: the first year of the rest of my life
No one can go back, but everyone can go forward. And tomorrow, when the sun rises, all you have to say to yourselves is: I am going to think of this day as the first day of my life. I will look on the members of my family with surprise and amazement, glad to discover that they are by my side, silently sharing that little understood thing called love. I will pass a beggar, who will ask me for...
2012: closing cycles
Illustration by Ken Crane ESPANOL AQUI: CERRANDO CIRCULOS PORTUGUES AQUI: ENCERRANDO CICLOS (a version of this article circulates in internet having me as its author. In fact, I did not write it, but I made a few corrections and decided to republish it here) One always has to know when a stage comes to an end. If we insist on staying longer than the necessary time, we lose the happiness and...
"In order to hear Love's words, you must allow Love to approach. However, when..."
– Paulo Coelho MANUSCRIPT FOUND IN ACCRA pub dates > http://bit.ly/103A5Jk
4 tags
The Alchemist as an e-book →
This promotion should be valid everywhere, not only in USA. Please let me know if it shows a different price in your country. Thank you
2 tags
madridclan asked: This is not a question. This is me telling you that this blog is amazing. Not just amazing but spectacular. Good job!
3 tags
3 tags
3 tags
"I share. Therefor I am."
– Paulo Coelho